Websites
WMMT
Web Design & Development
It makes my heart swell with pride that we have the site we deserve for Possum Radio, and it's all thanks to GP.

Téa Wimer
General Manager, WMMT
Live Site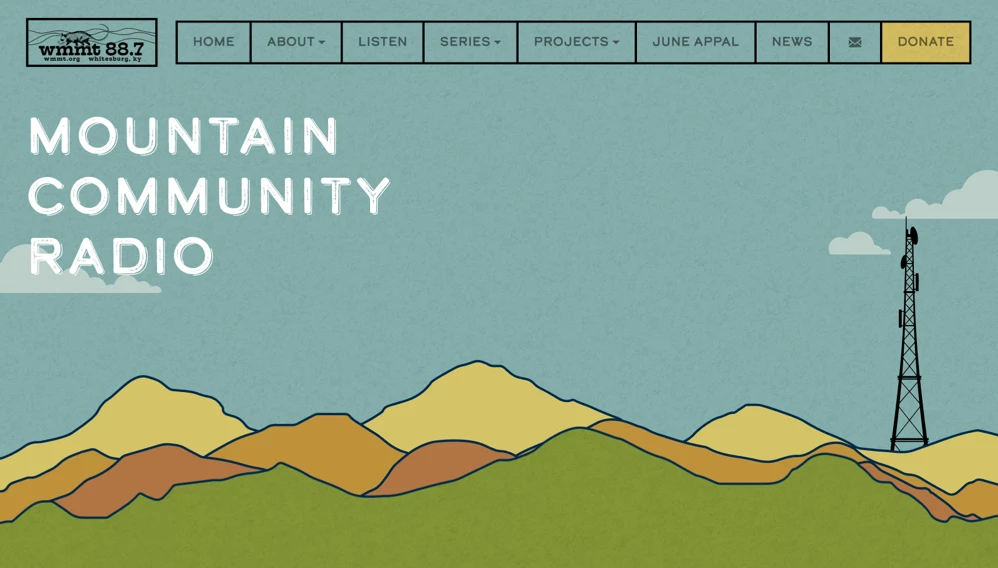 WMMT, a radio station operating out of Whitesburg, Kentucky, celebrates Appalachia's music and rich culture through a variety of unique radio broadcasts. The folx at WMMT came to Grid Principles for an expansive website where visitors could listen to broadcasts live, explore WMMT's recent projects and series, stay up to date on the latest in mountain news and more. We channeled a playful, retro energy with this design to reflect the nostalgia, joy, and warmth WMMT brings to their listeners every day.
Custom blog designed and implemented

Radio widget allowing users to listen to live broadcasts

Song history and listening schedule to see what's been playing, and what's coming up

Animated homepage scene sets the vibe

Image uploads, in-page cropping, optimization, and effects
Our People Our Vote
Web Design & Development
Co-creating the Our People Our Vote website with the GP team was a dream; they were patient, responsive, excellent communicators, and clearly committed to ensuring we were 100% happy with the site. And the website was stunning – user-friendly, unique, and genuinely better than I'd hoped for. I would work with them again in a heartbeat.

Nikita Perumal
Kentucky Civic Engagement Table
Live Site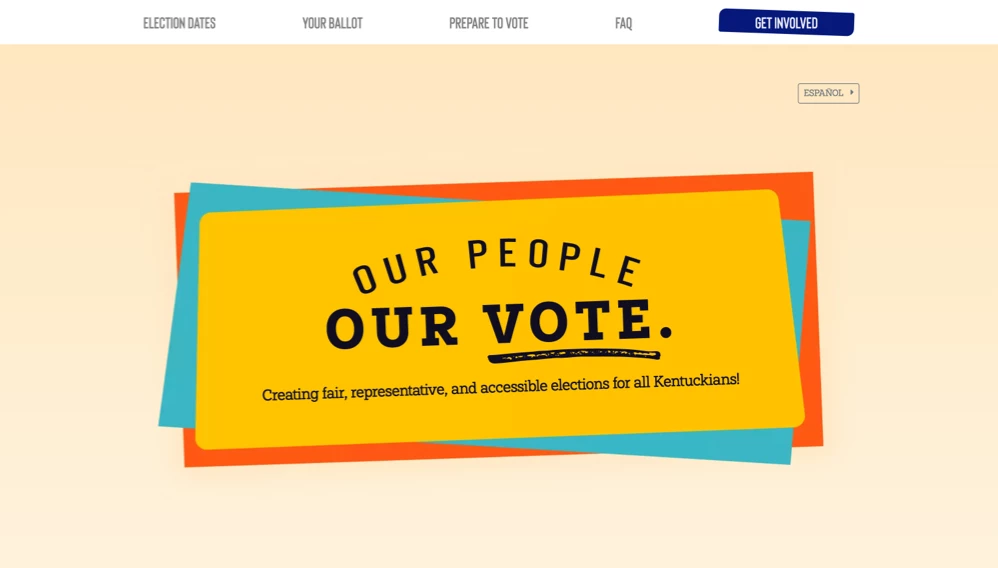 Our People, Our Vote ensures that Kentuckians understand all the ins and outs of voting and elections in their state. Where other resources might bury key information among dense text, tables and jargon, this site aims to make all key information clear, concise, and prominent. The single-page layout outlines the dates, deadlines, and instructions necessary for Kentuckians to cast their votes and make them count without having to rely on convoluted government sites.
Third-party campaign tools integrated and customized

Site content editable in-page

Also available in Spanish (also editable in-page)

Mobile- and desktop-friendly

Traffic analytics available for admins
KCADP
Web Design & Development
Working with Seun and the Grid Principles team is always a creatively stimulating experience. Their interpretation of vision and attention to detail lead to an eye-popping design that continuously starts conversations for us.

Russell Allen
KCADP Executive Director
Live Site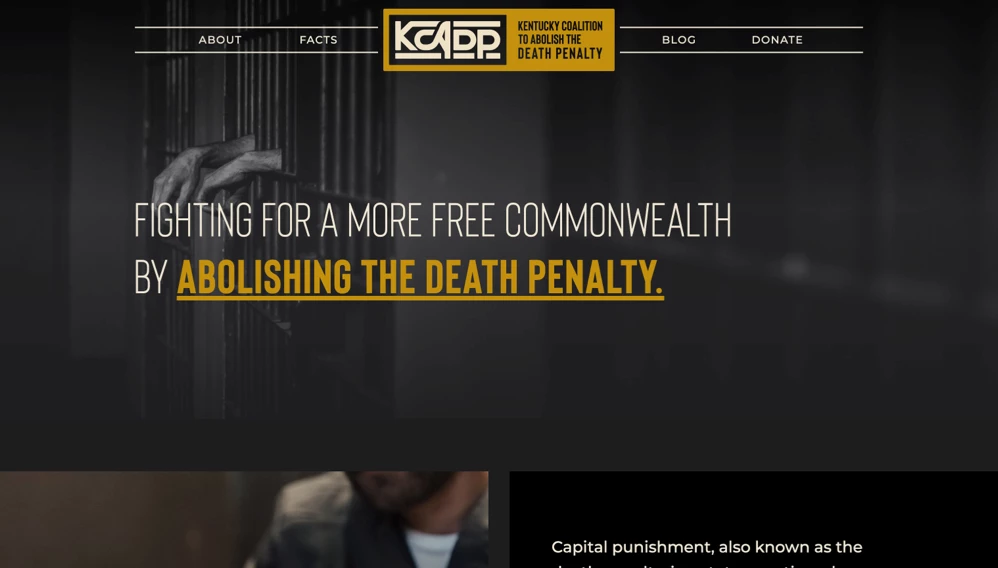 KCADP, a coalition devoted to abolishing the death penalty in Kentucky, needed a simple yet compelling website to outline their goals, their story, and the harsh realities of capital punishment in Kentucky. This site's unique editability allows administrators to easily update any element from headers and body copy to images and statistics. Aesthetically speaking, we paired bold typography and impactful imagery to ensure that KCADP receives the engagement necessary to make headway in their fight against the death penalty.
Unique, animated infographics (editable via CMS)

Administration dashboard where site can be managed

Easy-to-update site settings customized for client

Download and print admin data as-needed

Custom error pages, in case of the unforeseen
Juneteenth Productions
Web Design & Development
We imagined it, Grid Principles made it better! There was never a shortage of creative options. As a media company, we needed our work presented with energy and style, and that's what we got. Our clients are impressed, we know, because they've told us!


Judith McCray
Live Site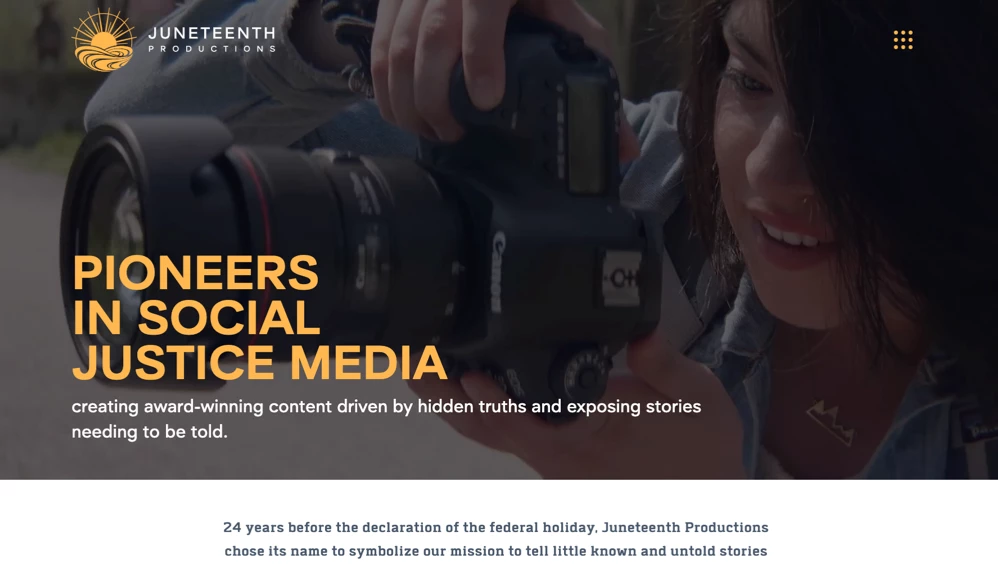 Juneteenth Productions, an award-winning producer of documentaries and other non-fiction media, required a new brand identity and an accompanying website to advance their mission as facilitators of social justice and systemic change. With this in mind, we crafted a straightforward site to highlight all the work they've done to improve the health of individuals, communities, and our environment through storytelling.
Newsletter signups can be gathered and export

Audio clips (MP3s) can be uploaded and embedded

Multiple custom datatables and archival information managed by admins

Spam filter catches messages from bots

Help section with personalized tutorial videos
Roadside Theater
Web Design & Development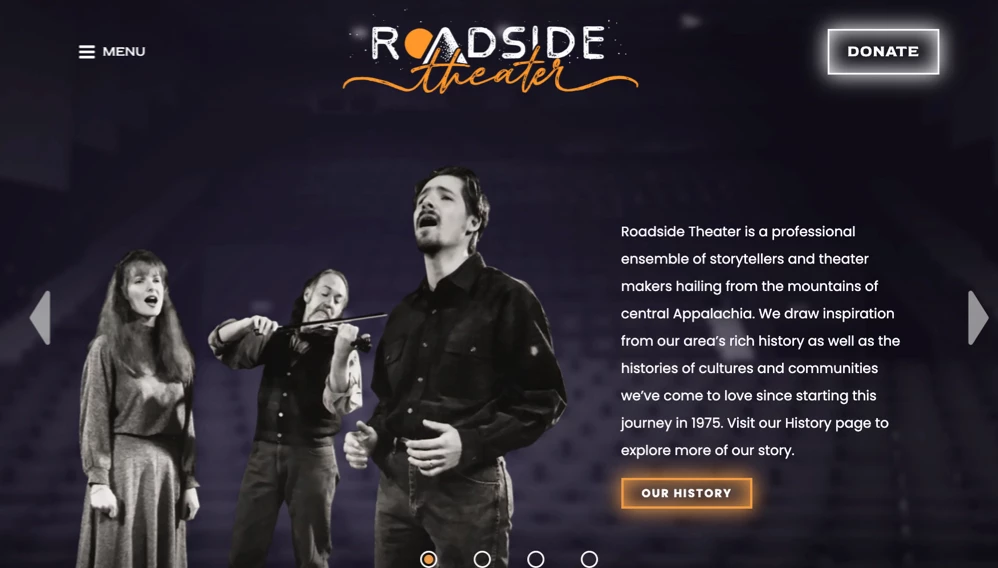 Roadside Theater is an ensemble of storytellers and theater makers located in central Appalachia. The team came to Grid Principles for custom brand identity and an updated website that better exhibits their history, mission, and extensive collection of historical Roadside materials. Pairing this new brand identity with some of Roadside's abundant historical photos, we created a broad website complete with a custom archive where visitors can peruse and collect scripts, photos, videos, and documents from Roadside Theater's many productions.
Interactive map (data editable via CMS)

Users can sign up for free and maintain an account

An archive of resources (text, video, file downloads) is maintained by admins

Magic Links allow for "passwordless" logins

Extra accessibility provided to end users (via button in corner of page)